Canal Street, home of "little Senegal" and New York's go-to destination for the cheapest "Gucci" or "Rolex" is also home to artists and designers.
OnCanal offers them a new way to show off their talents with all the fast-paced, make-it-new energy of the city that never sleeps. Wallplay and Vibes Studios co-curate previously empty storefronts for popup installations of anything from sculptures to sweatshirts.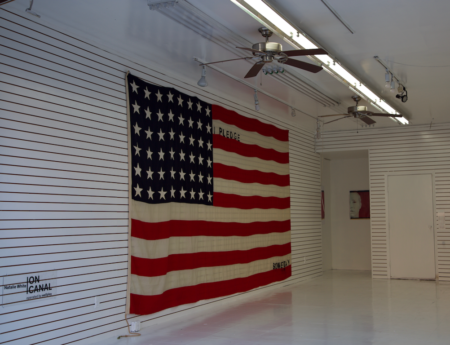 Natalie White, artist and model, works with multimedia and large format Polaroid self-portraits. She focuses on themes of progressive feminism and American society. She is also the first American to have been featured in French Playboy.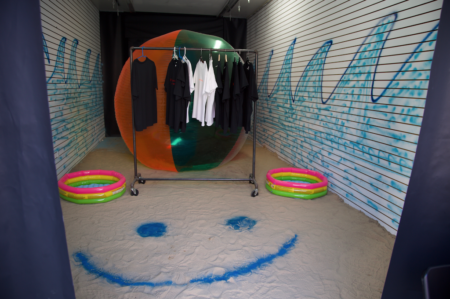 Eddie Eddie by Billy Tommy is a New York-based label with head designer Sean Kinney. The aesthetic: graphic tees and sweatshirts printed with ironic statements, and song lyrics. In the spirit of their motto, "shopping shouldn't be easy", the website features large graphics that cover each item until clicked on. But, for OnCanal the 90s vintage-inspired streetwear was displayed without concealment among real sand, spray-painting, and inflatables.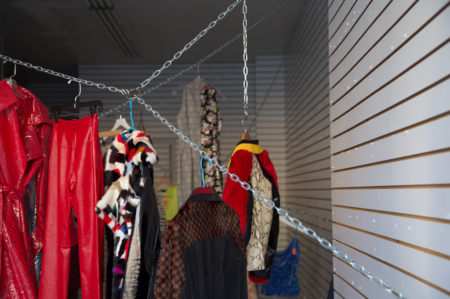 Kim Shui lives a life of international adventure and extraordinary success. American-born, she grew up in Italy and graduated from both Duke and Parsons. VFILES, Vogue, New York Fashion Week, and Not Just a Label clamor to display her creations. She won the International Talent Support Competition and Samsung Galaxy Award and fashion literature has immortalized her story alongside that of Alexander McQueen.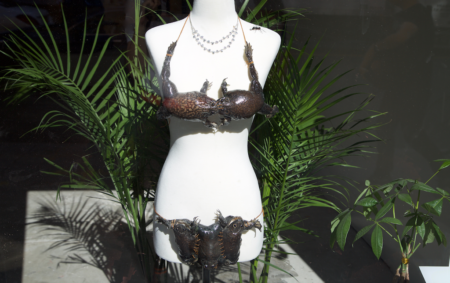 Zardulu
Transfer Gallery hosts the work of Zardulu the Mythmaker. Her installation, entitled Triconis Aeternis: Rites and Mysteries, depicts the animal oddities that have come to define her. Zardulu is a shadowy internet artist who deals in the bizarre and, until this point, preferred to shroud herself in anonymity. You may know her work from the viral 2015 "selfie rat" video.
We love working and playing at this intersection of ideas, innovation, and heritage. Here, the sources of inspiration are endless.
Have other interesting NYC goings on to share? Send them to @thecharlesnyc, on Twitter, Facebook or Instagram or email us at hi@thecharlesnyc.com.